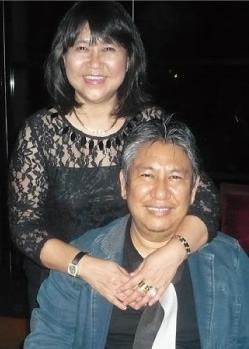 Having an opportunity to study abroad, I managed to graduate from Doctor Course of Nagoya University with the support of the scholarship from Toyota Tsusho Corporation. In 1989 of my student time, we got a request from my friend in Myanmar to export one used automobile that inspired us to start the used-automobile business. In 1993, "Trendy Nagoya Co."was started and the"Trendy Myanmar Co.,Ltd" was also established to harmonize the international trading be tween Japan and Myanmar.
From 1993 to 1996, the business had been very smoothly expanding, but we had a tough time from 1997 to 2010, due to the difficulties of having Import-licence in Myanmar. In 2011, a large scale of import for used automobiles was approved that re-started "Trendy Myanmar Co.,Ltd " to develop the automobile related business and then, expand new business areas of Industrial Vehicle & Equipment Business, Marine Engine Business, Electric Power Business, Water Treatment and Engineering Business, Housing & Interior Business and so on.
Japan is our second home country in our life and I would like to contribute the international exchange of the two countries, of Japan and Myanmar.
<Business Biography of Dr. Than Ohn > From Yangon, Myanmar
| | |
| --- | --- |
| 1979 | Graduate from Department of Chemistry of Yangon University |
| 1980 | Enter , "Pearl and Fisheries Corp" (Government-owned Marine Product Company) |
| 1984 | Transferred to "Red Chamber Co." for Export of Marine Products & Timbers |
| 1988 | Arrive in Japan with Family for studying in Nagoya University |
| 1989 | Enter Department of Chemical Engineering of Nagoya University as Research Student |
| 1993 | Establish Trendy Nagoya Co. in Japan and TrendyMyanmar Co., Ltd |
| 1997 | Graduate from Doctor Course in Chemical Eng., Granate School of.,Nagoya University |
| 1999 | Enter Aichi Science & Technology Foundation and carry out the Joint Studies on Recycling-City Construction for the circulation and reuse advanced treatment of domestic waste water by the group of Industry, Government & Academia) |
| 2004〜 | Concentrate on the management of the business at Trendy Nagoya Co., and Trendy Myanmar Co.,Ltd. |